The Animals Caught in California's Wildfires
As deadly wildfires burn across California, communities are counting the toll in not just human losses, but in wildlife and household pets too.
The National Fire Protection Association recommends that animal owners in at-risk areas have evacuation plans for animals in place, but because of how urgent some orders were, many were unable to return home for their pets and other animals.
Residents have been using social media to spread images of their lost animals around the internet.
Dedicated accounts, groups and hashtags have also been set up by online volunteers to help reunite pets with their owners.
As tens of thousands of acres burn cross the state, images have emerged of animals being evacuated.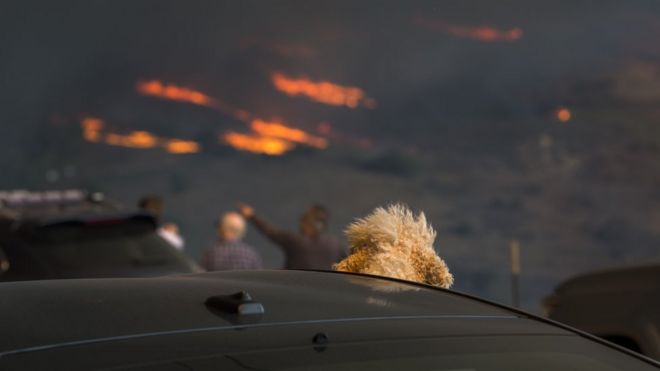 Image copyrightGETTY IMAGES
Image captionSome evacuating residents were able to take their pets with them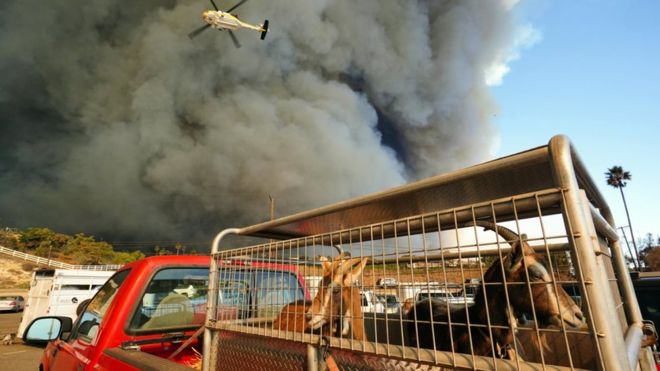 Image copyrightGETTY IMAGES
Image captionIt was not just household pets who were loaded up by fleeing owners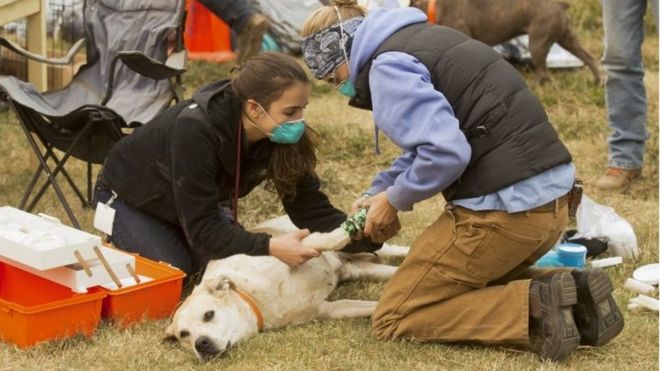 Image copyrightEPA
Image captionA dog in Butte County is treated by members of emergency vet response team for burned paws
On Friday, some residents living close to the Woolsey Fire ravaging the Malibu area took their large animals down to a local beach for protection.
Local fire officials opened up Zuma Beach as an evacuation point for large animals, leading to surreal scenes on the usual spot for tourists.
Wally Skahlij, a photographer for the Los Angeles Times, took a set of striking photographs on the beach, including one of an owl resting in the sand as the fire engulfed the skyline.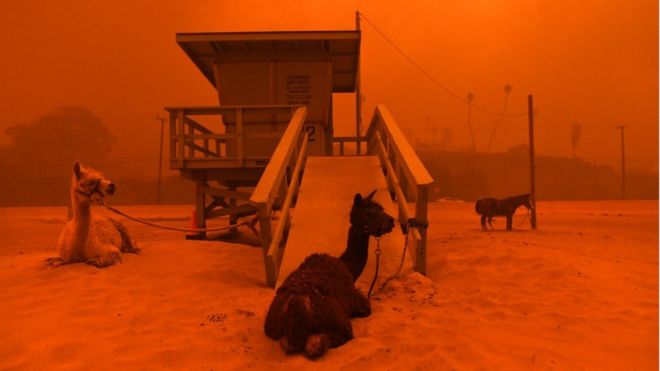 Image copyrightGETTY IMAGES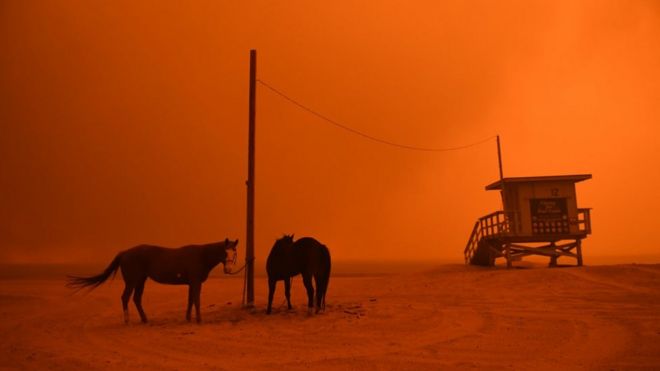 Image copyrightGETTY IMAGES
Image captionOfficials recommend horses should be marked with contact details as a last resort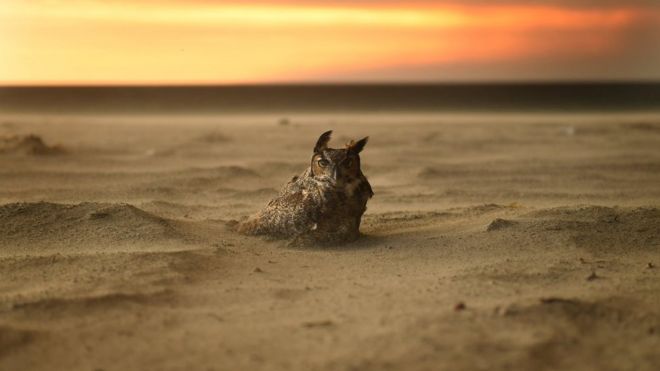 Image copyrightGETTY IMAGES
Actress Alyssa Milano appealed to her Twitter followers on Friday to try and get help for her five horses to safety.
She was among the hundreds of thousands of California residents who have had to evacuate their homes across the state.
The wildfire season usually starts in summer and runs into early autumn there, but recent low humidity, dry conditions and warm fast-moving winds have created ideal conditions for blazes to spread.
In Paradise, a town north of Sacramento, thousands of buildings have been destroyed and at least 29 people are known to have died, with more than 200 others still unaccounted for.
Despite the widespread destruction, some pets have been recovered there alive, giving hope to survivors who are still missing theirs.